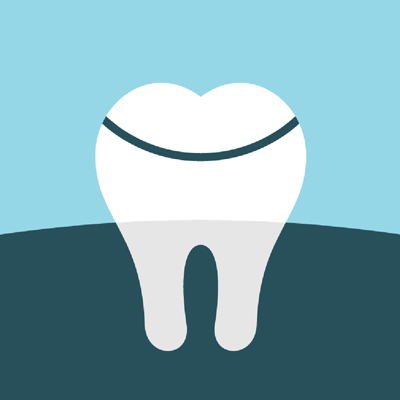 Inlays and Onlays in Forest Lake
When it comes to helping patients overcome dental concerns such as cavities and tooth decay, the experienced Lake Dental team are here to assist you with your every need. We pride ourselves on offering high-quality restorative dental treatments which allow patients to get their oral health and hygiene back on track. Just two of these popular treatments include dental inlays and onlays.
NEW PATIENTS

What are Inlays and Onlays?
Inlays and onlays are quite similar to dental fillings in that they repair a decayed tooth and prevent the cavity from spreading further. Their main difference is that inlays and onlays generally cover more surface of the affected tooth than a dental filling.
While an inlay is placed at the centre of the tooth's surface, in between the cusps (the "hills" on your teeth), an onlay generally covers the entire biting surface of the tooth.
Are You a Candidate for An Inlay or Onlay?
Inlays and onlays are the perfect solution to a number of common dental concerns. Some of the situations in which your dentist might recommend an inlay or onlay include:
To restore a large cavity in a tooth with a weakened structure
To prevent root canal therapy
To provide an alternative to a crown
If tooth decay is too large or severe for a dental filling, yet not large enough to justify extraction
Our experienced team assess each situation on an individual basis to establish the best possible treatment for each patient.
The Benefits of Inlays and Onlays
Thanks to constant advancements in dental techniques and equipment, we are able to offer dental restorations using high-quality materials which blend-in seamlessly with the rest of your smile. Gone are the days of amalgam fillings, as research strongly suggests that restorations using composite material (including inlays and onlays) are safer, more durable, and more reliable than their metal counterparts.
Additional benefits of inlays and onlays include:
They're a less-invasive treatment, allowing the patient to retain more of their natural tooth's structure
They're less likely to discolour over time
They're longer-lasting. In fact, when proper oral health and hygiene standards are maintained, a patient can expect their inlay or onlay to last for up to 30 years.
They're fast! We can often complete an inlay or onlay in one day!
Discover How Lake Dental Can Help You!
If you think you're a candidate for an inlay or onlay, or simply wish to discuss this procedure further with our dentists, please schedule a consultation today!
CONTACT US
* Any surgical or invasive procedure carries risks. Before proceeding, you should seek a second opinion from an appropriately qualified health practitioner.

Inlays and Onlays Forest Lake, Heathwood, Greenbank QLD | (07) 3879 8999