Porcelain Veneers in Forest Lake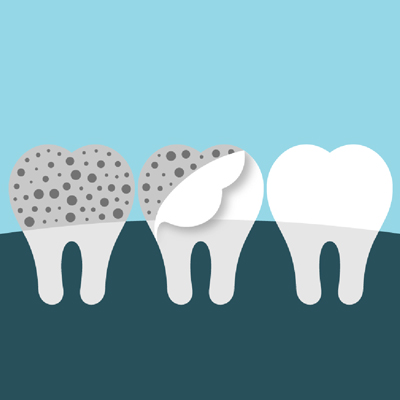 Everyone wishes they had white teeth that were perfectly aligned. In reality, most of us have gaps, misalignments and other imperfections with our smile. There is a broad range of concerns that can be addressed thanks to dental veneers.
Available at Lake Dental, veneers are a simple way to achieve a look that you feel proud of.
NEW PATIENTS

Show Off Your Gorgeous Smile
A veneer is a thin shell that resembles a fake fingernail. It's made from durable porcelain materials that will last for years. The veneer is applied to the front of your existing tooth. Once it's shaped and polished, it will give you an instantly more beautiful smile. You'll feel a boost to your self-confidence and make a memorable first impression on others.
Frequently Asked Questions
How many appointments does it take to get dental veneers?
Dental veneers are completed in two appointments. At your first visit with us, we'll take impressions and gather other information. This data is sent to our laboratory. There, our expert technicians will custom-fabricate your veneers. You'll return once they're sent back to our practice for a follow-up. The veneers will then be firmly cemented into place once you and your dentist are satisfied with the way they look.
You'll leave after your second visit showing off your new veneers.
Who is a candidate for veneers?
Nearly any adult can get veneers. We don't recommend them to those that have a condition called bruxism (teeth grinding). If you grind your teeth, you'll likely damage your veneers.
The shape your veneers are in will depend on how careful you are with them. With the proper care, you can have them for about 10-15 years.
What should I avoid doing to make sure my veneers last?
We recommend that you avoid chewing hard substances such as ice cubes. Don't open packaging with your teeth or take other actions that can compromise your veneers. Finally, be sure that you keep your regular checkup appointments with us so that we can make sure your oral health is in top shape.
Payment Plans Available
It's important to us that you can access the high-quality care you need from our gentle team. We work with MediPlan (by zipMoney), Mac Credit and Denticare so that you can arrange a payment plan that works for your budget. Contact us today to learn more about veneers Forest Lake or to book your first consultation at our clinic!
CONTACT US
* Any surgical or invasive procedure carries risks. Before proceeding, you should seek a second opinion from an appropriately qualified health practitioner.

Porcelain Veneers Forest Lake, Heathwood, Greenbank QLD | (07) 3879 8999